Ensembles
Vienna Cathedral Choir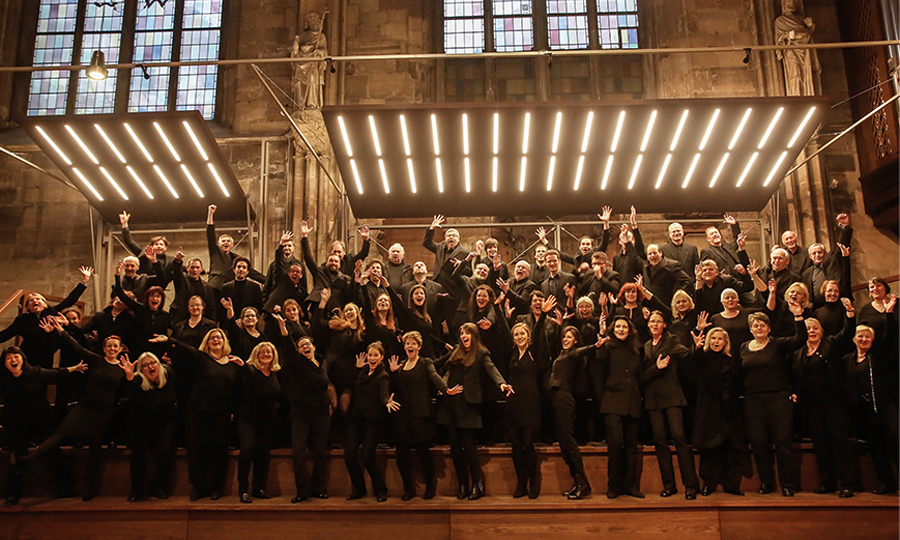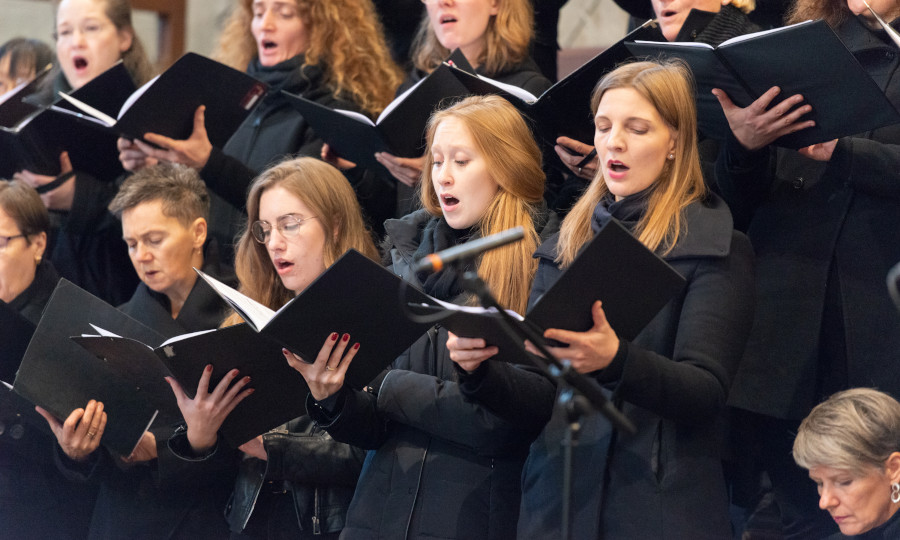 Interested in joining the Vienna Cathedral Choir?
We are looking for committed singers with choral experience who are willing to rehearse regularly and who would enjoy playing their part in providing the music for a Sunday service at St. Stephen's Cathedral about once a month.
For further information please contact
The Vienna Cathedral Choir is made up of ambitious amateur singers. The choir focuses on liturgical compositions of the Viennese tradition. The choir also stages concerts in which large oratorios and choral works are performed.
The weekly rehearsal with the cathedral's Director of Music, Markus Landerer, takes place on Fridays from 7.00 - 9.30 p.m. in the Curhaus at Stephansplatz 3.
Depending on the number of available places, the option of individual vocal training with Petra Chiba and Rita-Lucia Schneider is available.
Regular repertoire:
Bach: Christmas Oratorio, St. John Passion and St. Matthew Passion
Beethoven: Mass in C major, Missa solemnis
Brahms: A German Requiem
Bruckner: Mass in D minor, Mass in E minor, Mass in F minor, Te Deum, Missa solemnis
Dvořák: Mass in D major, Requiem, Stabat mater
Fauré: Requiem
Gounod: St. Cecilia Mass
Handel: The Messiah, Dettingen Te Deum
J. Haydn: The Creation, The 6 Great Masses
M. Haydn: Schrattenbach Requiem
Kodály: Missa brevis
Liszt: Missa coronationalis, Via crucis
Mendelssohn Bartholdy: Elijah, Hymn of Praise, St. Paul
Menschick: Missa Te Deum laudamus
Mozart: Requiem in D minor, Vespers, all Mass-settings
Rheinberger: Missa St. Crucis in G major, Cantus missae
Rossini: Stabat mater
Schubert: all Mass-settings
Verdi: Messa da Requiem
Vierne: Mass solennelle C sharp minor
Widor: Mass in F sharp minor