Ensembles
Cantors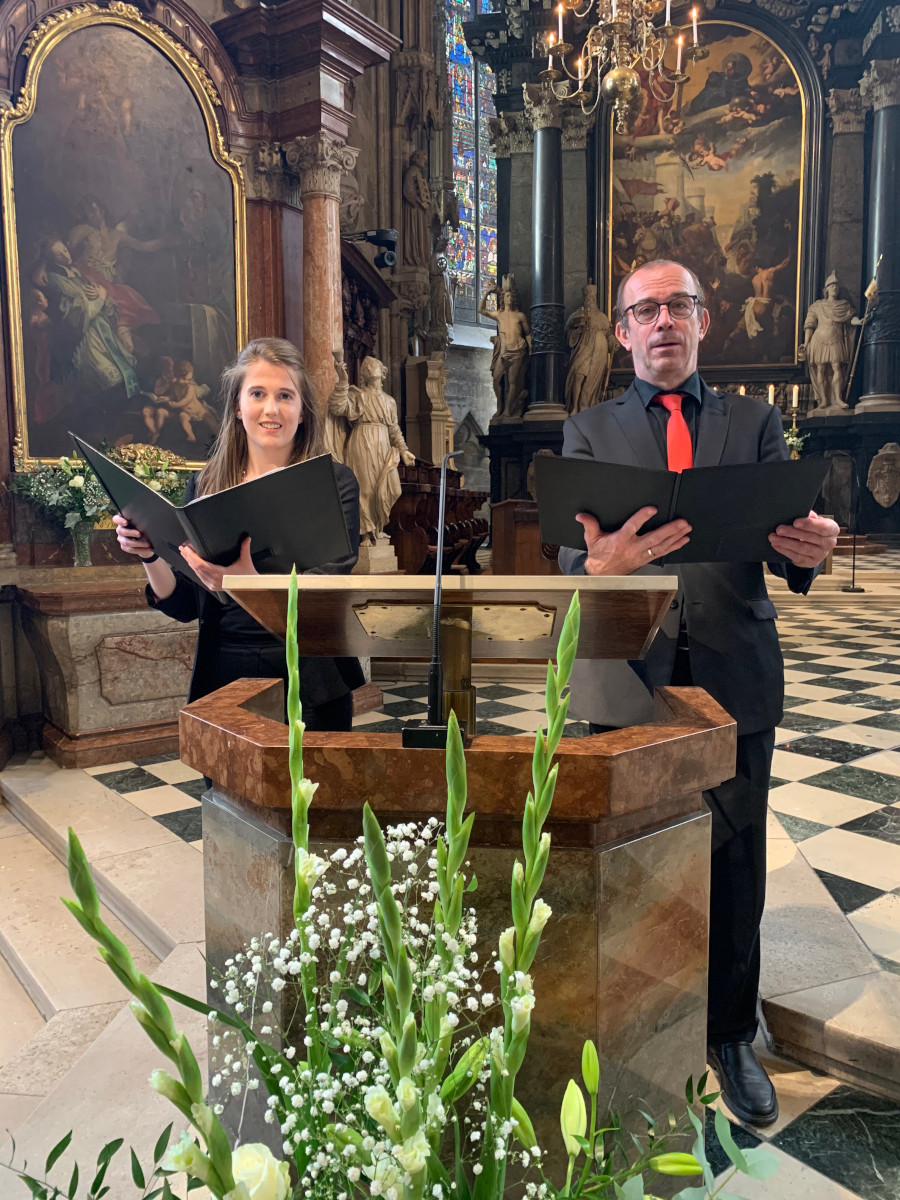 Are you interested in the cantor's service?
Requirements for the cantor's service are an intelligible performance, a clear voice and the courage to sing solo.
Contact us
telephone number
mail address
In the various forms of liturgy at St. Stephen's Cathedral, the cantor's service is an important contribution to the sung praise of God. As soloists reciting psalms, in performing the responsive psalm, the call before the gospel and in various chants, the cantors support the devout congregation in many services.