Ensembles
St. Stephen's Scholae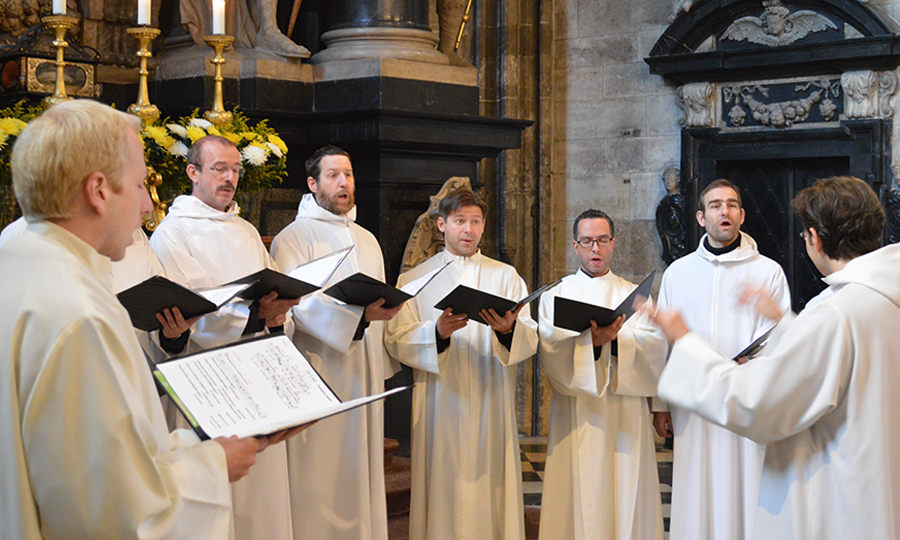 Interested in singing in the Scholae?
We are looking for male voices with experience in choral singing and basic knowledge of semiology.
Register for an audition
St. Stephen's Scholae is dedicated to the cultivation of the Gregorian chant and rehearses on a project basis. In addition to participating in several Sunday High Masses in the Gregorian chant (particularly during Advent and Lent), the two Tenebrae services on Good Friday and Holy Saturday are special highlights in the church year.