Thomas Dolezal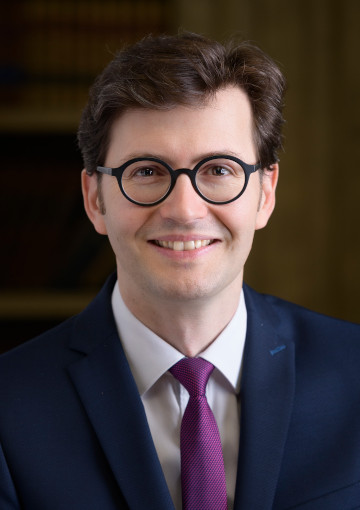 Konstantin Reymaier
The cathedral's Director of Music
Markus Landerer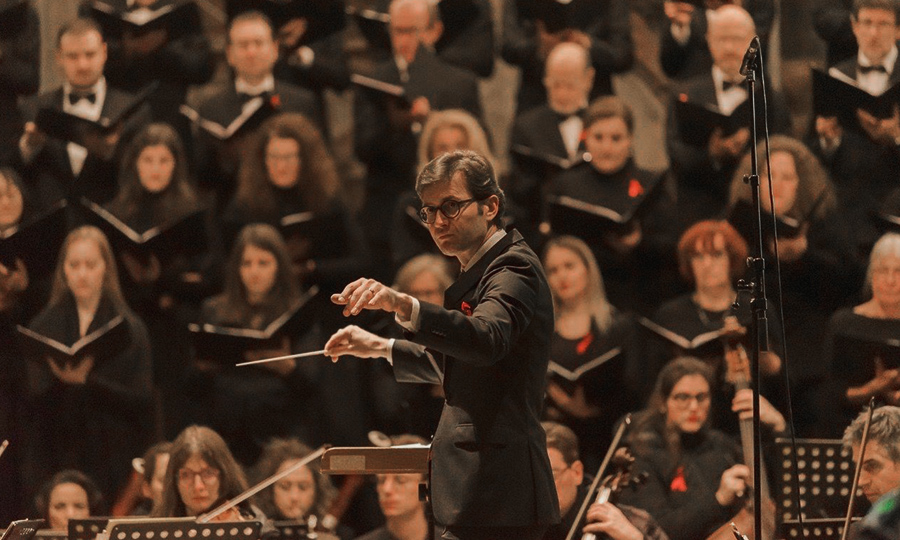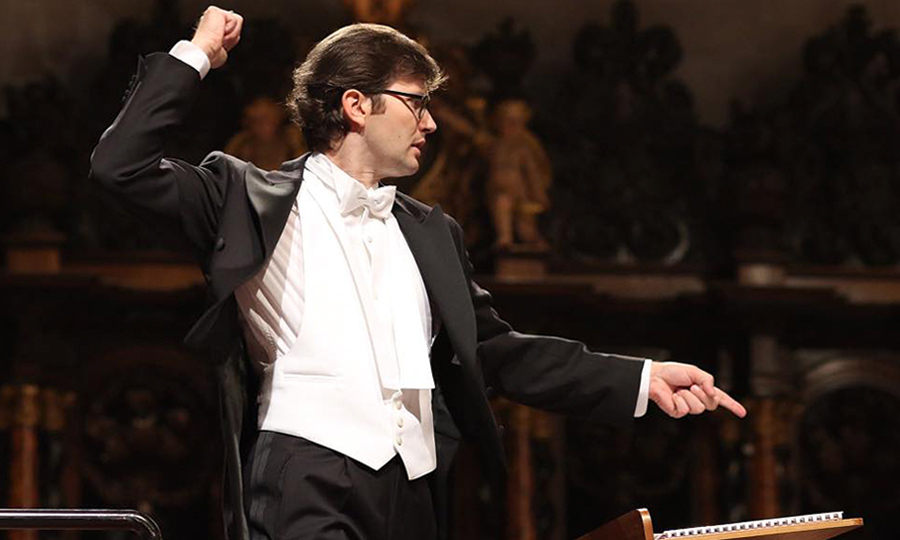 Markus Landerer has been Director of Music at St. Stephen's Cathedral in Vienna since 2007. He conducts the Vienna Cathedral Choir, St. Stephen's Vocal Ensemble, the women's choir 'St. Stephen's Capella', the Scholae and the Vienna Cathedral Orchestra.
With his ensembles, he cultivates the entire spectrum of sacred music, which ranges from Gregorian chant to contemporary music, and is responsible for the musical arrangement of the main service at 10.15 a.m. almost every Sunday and religious feast day of the year, which is always broadcast live on 'Radio Klassik Stephansdom'.
During regular cathedral concerts, he conducts the great works of the oratorio literature as well as new discoveries and premieres such as the work 'The martyrdom of St. Stephen' by Sir John Tavener, composed in 2015 for St. Stephen's Cathedral in Vienna. Markus Landerer and his ensembles are regularly invited to perform in the 'Goldener Saal' of the Vienna 'Musikverein' or at festivals such as the Vocumenta or the Linz 'Brucknerfest'.
Before his appointment in Vienna, he was, among other things, professor for choral conducting, conducting and Gregorian chant at the Vorarlberg State Conservatory in Feldkirch, director of the Bregenz Festival Choir and Director of Music at St. Nicholas' Cathedral in Feldkirch. He is still the artistic director of the Vorarlberg Choir Academy.
Markus Landerer has developed a broad repertoire as an orchestra and choir conductor and has conducted a number of world premieres. He has worked on several occasions with the Rias Chamber Choir Berlin, the Choir of the radio station 'Norddeutscher Rundfunk' in Hamburg and the Choir of the radio station 'Bayerischer Rundfunk' in Munich.
He has appeared on the podium with renowned orchestras such as the Vienna Symphony Orchestra, the Austrian Ensemble for New Music, the Stuttgart Philharmonic and Stuttgart Chamber Orchestras, the Munich Symphony Orchestra, the 'Staatskapelle Halle', the Philharmonic State Orchestra Mainz and the Bremen Philharmonic. An intensive collaboration connects him with the Baroque orchestra 'concerto stella matutina'. He made his conducting debut in China in 2016 and has since worked several times with XMPo, the philharmonic orchestra of the city of Xiamen in south-eastern China.
As a specialist for sacred music, he has repeatedly been invited to act as a speaker for master classes and lectures throughout Europe.
He received his academic training in church music, choral conducting and orchestral conducting at the music academies in Munich and Stuttgart (choral conducting with Michael Gläser, conducting with Per Borin, organ with Harald Feller). He received important input in master classes with Frieder Bernius, Eric Ericson, Peter Gülke, Johannes Kalitzke, Marco Letonja, Stefan Parkman and Hans-Christoph Rademann, among others.
As Director of Vienna Cathedral Music, Markus Landerer is also the curator of the important ringing of 22 bells at Vienna's St. Stephen's Cathedral.